Electronic Leak Detection
Moisture Intrusion
Is a flood test required as part of your waterproofing contract?




Do you feel confident that a flood test will give you the results you need?




Do you have a below grade leak that you don't know where it's coming from?
If you answered yes to any of the above questions then we have a "better" solution for you.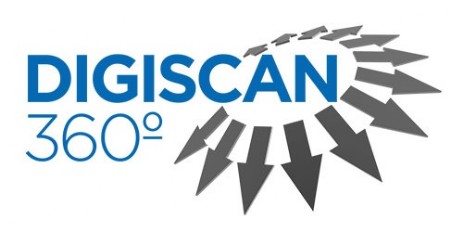 The DigiScan™ 360° Service includes a comprehensive roof and waterproofing scan using the latest in electrical integrity testing technology. Using the revolutionary DigiScan™ handheld unit, even the smallest membrane breach can be located for repair in inverted roofs and waterproofing membranes. Our experience in the field has led to the evolution of scanning technology. The DigiScan™

handheld unit can be used on water proofing membranes and related construction detailing.




This method is the perfect tool for determining how this deck/roof is performing at a specific "point in time". If you're interested in "continuous monitoring" we can help you with this solution also.
Enables our inspectors to check a roof for pinholes and porosity quickly and effectively. Non-conductive membranes can be tested

from 16 microns up to a maximum thickness of 14.4mm. For the test to be effective, the membrane must have a conductive backing.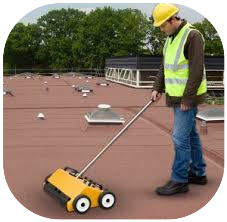 Capacitance
The thermal performance of roof insulation is dramatically reduced when it is wet leading to higher heating and air-conditioning costs. When you need to manage these situations, choose electrical impedance scanners. With 30 years of experience and innovation behind us, JSR Services uses the best and most cost effective moisture detection tools available for deep moisture scanning, surveying, leak tracing across a range of building materials. Our moisture meters and electrical impedance scanners give instant and precise results.